On Balance: New Editor, Same Mission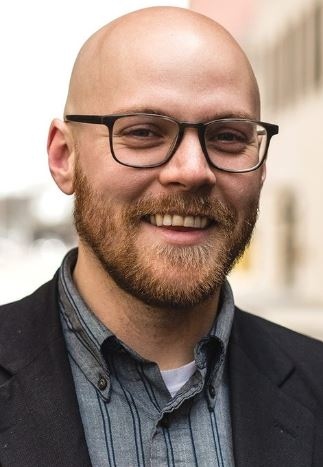 What a year it has been. Between the unfolding of a global pandemic and nationwide protests around the topic of police brutality, 2020 has already been a jam-packed year for public policy, and we haven't even made it into election season.
I was appointed the new editor of On Balance in January, taking over for our founding editor Fran Sussman. I had big shoes to fill so figured I'd get a few entries out before posting my own introductory blog post. Then the world turned upside-down in March. I came back from a vacation to see the SBCA board voting to cancel its March conference and then the next few months became about COVID. So forgive this late introduction: there were more important things to attend to.
 To give you some background about myself, I have a public policy analysis practice based in Columbus, Ohio called Scioto Analysis. Along with doing work for clients, we frequently engage in social impact work focused on improving policy analysis at the state and local level. We have a publication called The Ohio Handbook of Cost-Benefit Analysis and last week we released a best-practices benefit-cost analysis on COVID school closures.
 
I first came across economic analysis of public policy as a lobbyist in the Nebraska state legislature, when I was amazed to see a bill that would have expanded contraceptive coverage unexpectedly gain support from a number of conservative legislators.  The support arose in reaction to a legislative fiscal office report showing the bill would save the state health and safety dollars in the long run. From that experience, I learned the lesson that rigorous analysis presented by a nonpartisan, credible agency can have an impact on the policy conversation.
 
I was also lucky enough to take a class in benefit-cost analysis in graduate school at the University of California, Berkeley, taught by current SBCA board member Dan Acland. It was in that class that I learned that benefit-cost analysis is less about finding that "magic number" of a net present value greater than zero and more about taking apart a policy problem and understanding the real consequences of public action. I am glad I have had the opportunity to stay in touch with Dan because he has consistently given me good advice and thought-provoking commentary on benefit-cost analysis and first introduced me to SBCA in graduate school.
 
At this  moment, benefit-cost analysis is as relevant as ever. In our blog so far this year, we have had posts on COVID-19 policy, response to the opioid crisis, public investment in scientific research, and even the value of a statistical dog life. Benefit-cost analysis forces us to take a step back and understand the economic mechanisms that undergird every policy decision. Whether the problem is environmental, health-related, or even social, public policy is largely about resource allocation and benefit-cost analysis gives us a framework for understanding how scarcity impacts public decision making.
 
I would love to see your words in this blog. Below are some examples of contributions you could make to On Balance.
Have you published an article in a journal recently with a significant benefit-cost component? Publish an article tie-in summarizing it and putting your research in a broader context.
 
Read a good book on benefit-cost analysis? Publish a book review with us that tells readers about the content and how it fits into the literature.
 
Have a perspective on a current event informed by benefit-cost principles? Share it with us in a commentary.
 
Have a take on how benefit-cost analysis can be better carried out? Submit a practical perspectives piece to us aimed at scholars and practitioners.
These are just a few examples of content you can submit to On Balance: if you have an idea for something creative, I am absolutely open to talking about it. We're only as good as the content you provide us, so don't be afraid to step up and submit something so your voice can be heard. As crazy as the world is right now, there is no shortage of need for evidence-based policy decisions. I look forward to seeing this blog continue to be a place for the advancement, exchange of ideas, and dissemination of research related to benefit-cost analysis, all based on submissions from scholars and practitioners.

Share this post: