SBCA Outstanding Dissertation Award
2021
Gabriel Englander
Dr. Englander's dissertation, "Empirical Essays on Natural Resource Exploitation (University of California, Berkeley, Department of Agricultural and Resource Economics, 2021) examines ways conservation policies can lead to unintended consequences yet also be made to work in challenging circumstances. His methods and findings have important implications for a broad range of regulatory activities and the benefit-cost analyses that inform them. In the first of three essays, Dr. Englander examines Information and Spillovers from Targeting Policy in Peru's Anchoveta Fishery. Using extensive data and causal econometric methods, he finds that efforts to reduce an important externality in the world's largest fishery actually makes things worse by telegraphing fish-location information to the fishing boats. His second essay, Property Rights and the Protection of Global Marine Resources (published in Nature Sustainability 2019) finds that the primary institution for governing global marine resource exploitation actually protects fisheries from unauthorized fishing despite substantial enforcement challenges. Finally, this third essay, Armed Conflict Increases Elephant Poaching, documents that the onset of a new conflict near elephant populations significantly increases contemporaneous elephant poaching levels by 12-22 percent.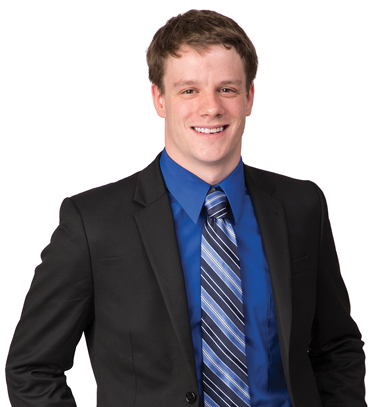 2020
Clayton J. Masterman
Dr. Masterman's dissertation, "An Empirical Analysis of Policy Responses to the Opioid Epidemic," (Vanderbilt University, 2019) comprises three essays on opioid addiction and public policies dealing with opioid abuse. The first essay covers the effects of naloxone access laws, showing how a set of policies generates large net benefits. The second essay estimates the effectiveness of Food and Drug Administration boxed warnings on abuse of extended-release prescription opioids. The third essay provides evidence that opioid abuse has increased workplace injuries, a surprising finding with policy implications. The dissertation displays policy evaluation and benefit-cost analysis at its best.
About the Award
The Society for Benefit-Cost Analysis [SBCA] has established an annual award for the best Ph.D. thesis dealing with the theory and/or practice of benefit-cost analysis. The award is intended to recognize outstanding work by promising new researchers in the field. It is accompanied by a $1,000 cash prize and the winner will be recognized at the SBCA annual meeting. In addition, recipients will be encouraged to submit a paper based on their dissertation to the Journal of Benefit-Cost Analysis. The paper will undergo the standard journal peer-review process.
The range of topics for candidate dissertations is very broad. Essentially, we are looking for dissertations that would interest the Society's members. The specific methods include, but are not limited to:
Benefit-cost analysis
Cost-effectiveness analysis
Cost analysis
Regulatory impact analysis
Risk-benefit analysis
Applied welfare economic analysis
Damage assessments
In addition, we are looking for work in topical areas that would inform benefit-cost analyses, including analyses of topics in areas such as
Civil and criminal justice
Climate change

Education and training
Energy, natural resources, and environment
Finance and financial markets
Food and agriculture
Health, health insurance, and health care
International trade and development
Safety and security
Social welfare programs
Taxation and government revenue generation
Transportation and infrastructure
Workforce and workplace.
The dissertation may be primarily focused on the theory and/or application of benefit-cost analysis, or it may be contained in a portion of the work (e.g., a subset of the chapters of the dissertation or one paper of a multi-paper dissertation).
Submissions will be reviewed by a Selection Committee appointed by the SBCA Board of Directors. Submissions will be evaluated based on the quality of the methodological work (theoretical or empirical), the contributions to the field, the quality of the exposition, and the relevance for policy.
Eligibility
A dissertation will be eligible if it was successfully defended between October 1, 2020 and September 30, 2021 and has not previously been considered for the award. Eligible dissertations must have been accepted by an accredited institution of higher education in any country in fulfillment of a doctoral degree. The degree field is not limited to economics. Dissertations must be written in English.
Instructions for Submission
To apply, submit the following package of materials by email with the subject line: Attention: SBCA Dissertation Award Committee to info@benefitcostanalysis.org.
A statement indicating the applicants name; the date, degree, and institution of the defended dissertation; and a url from which a pdf of the dissertation submission can be downloaded.
A 1,000-word statement from the applicant identifying the relevant portion(s) of the dissertation that should be considered for the award and the applicability of the work given the criteria noted above.
A signed nomination letter from the dissertation committee chair or another committee member explaining the dissertations originality and contribution to the field (pdf file preferred).
The applicants CV (pdf file preferred).
Submissions are due on October 30, 2021, by 5:00 pm Eastern United States time. Applicants will receive an acknowledgment that their submission was received and will be notified of the outcome by early December.
Questions
If you have any questions, please contact the Society for Benefit-Cost Analysis at info@benefitcostanalysis.org.